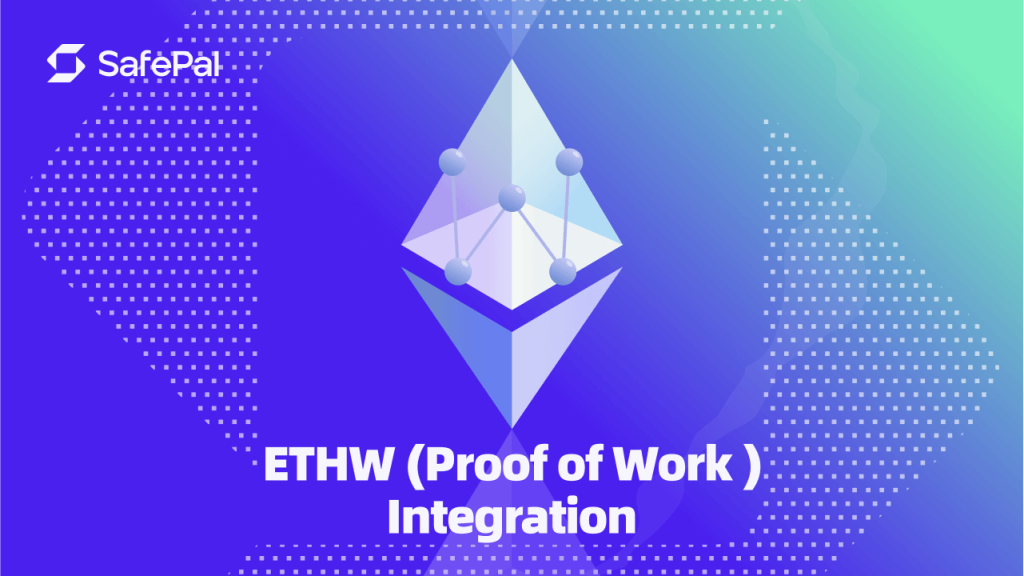 Hello SafePal Community,
The long-awaited Ethereum Merge happened on September 15. SafePal Software and Hardware wallet is fully compatible with the Ethereum hard fork of ETHW (proof of work) blockchain. Please ensure your Software Wallet and Hardware Wallet are updated to support ETHW. A later date will be announced for the Extension wallet support. Check out our latest guide on securely managing your Ethereum Pre and Post Merge assets Here
Where to Secure your EtheruemPOW (ETHW) Assets in SafePal Wallet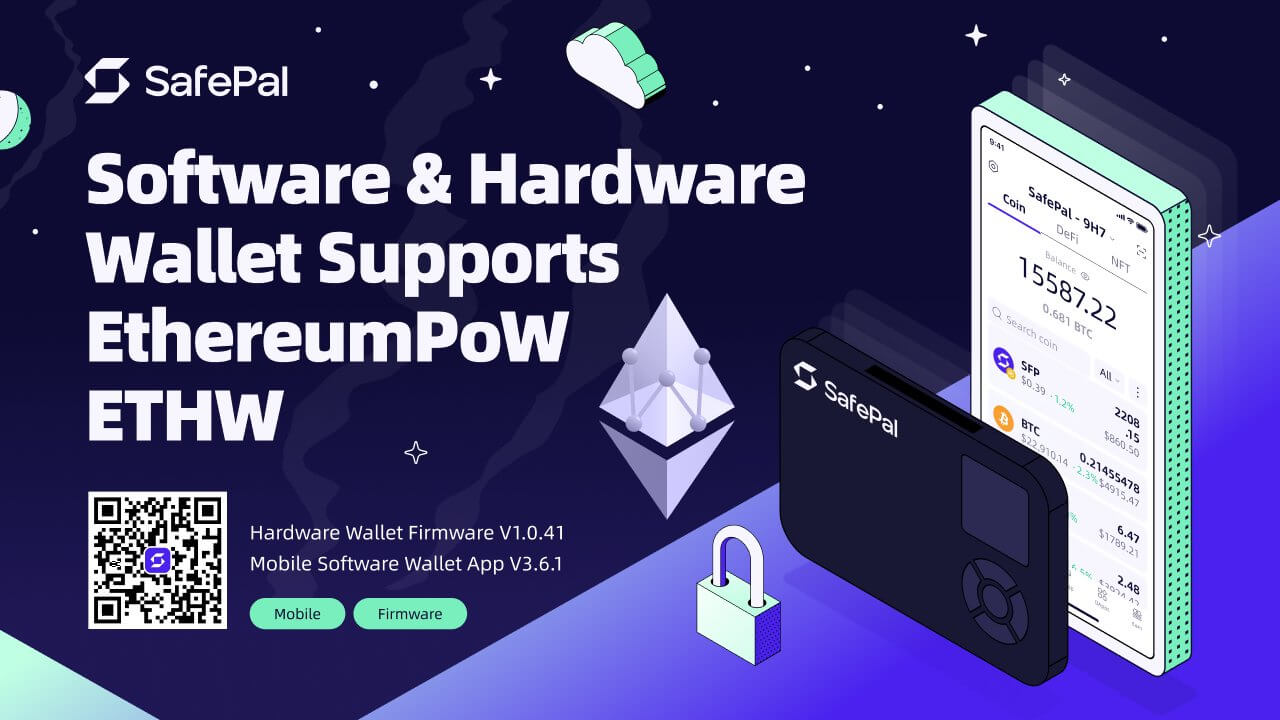 SafePal offers three decentralized wallet solutions that help crypto users manage, swap, trade, and secure their cryptocurrency assets. All three types of wallets can be interconnected, allowing users to explore the web3 world the way they like.
Download the SafePal Wallet Here
Mobile Software Wallet
The SafePal mobile software wallet is a free application that users can download on Android and Apple IOS to manage, trade securely, and swap their favorite cryptocurrencies on the go, as well as explore the DeFi world most conveniently.
How to Set Up a SafePal Software Wallet YouTube Video
S1 Hardware Wallet
New Hardware Wallet Firmware Version 1.0.41 is ready to download. The SafePal S1 hardware wallet is an electronic device that helps protect users' private keys, providing cryptocurrency protection by keeping your private key secured offline. Eliminate online attack vectors and individuals with malicious intent to steal your cryptocurrency assets.
Learn More About The SafePal S1 Hardware Wallet Here
How to manage/store your ETHW assets using SafePal
Step 1: Press the 3 dots and select Manage Coins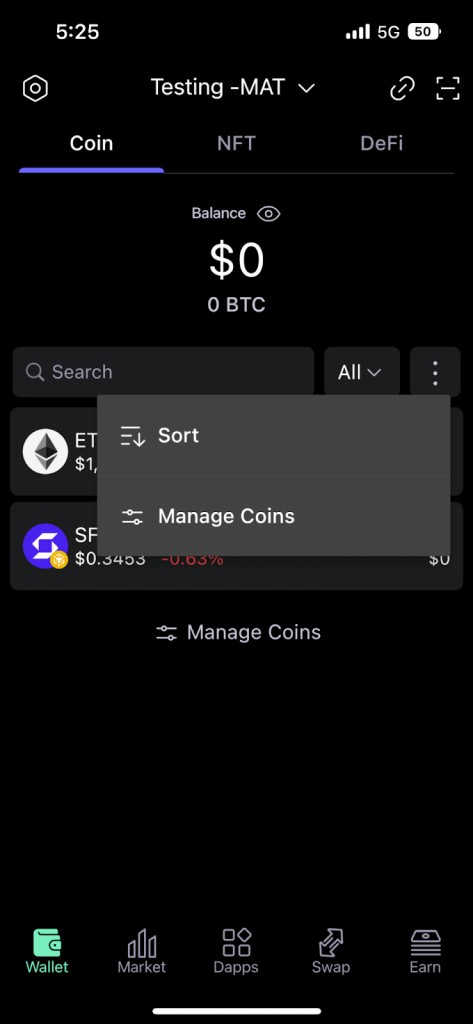 Step 2: Hide or select what coins and Networks you want.
Step 3: Search ETHW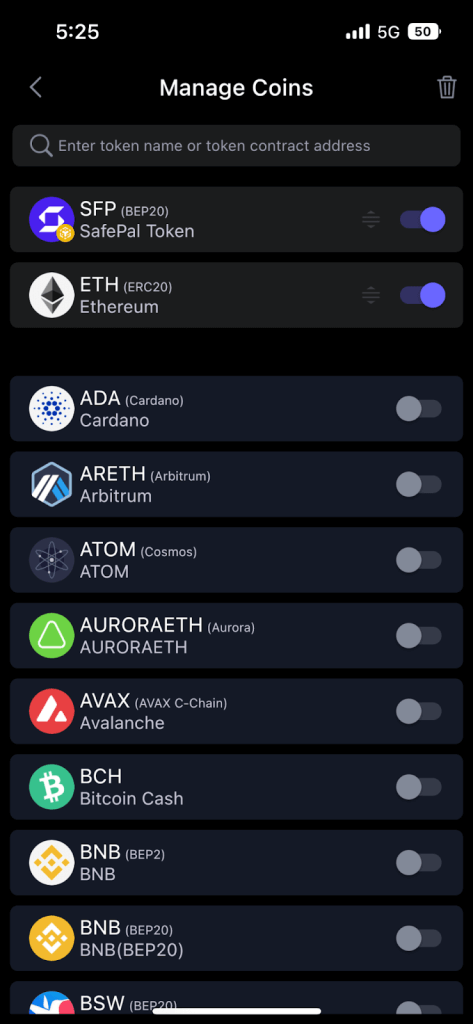 Step 4: Add ETHW to your wallet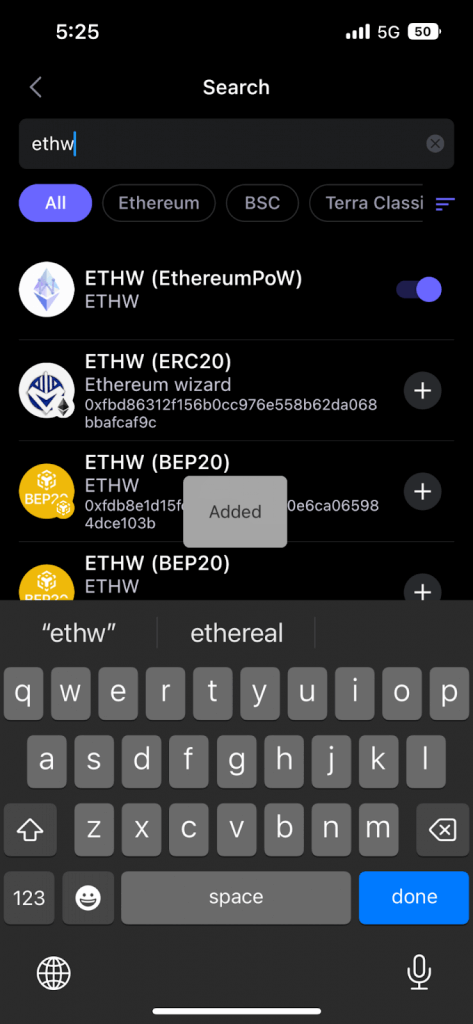 Step 5: Congratulations, you now have EthereumPOW set up in your wallet!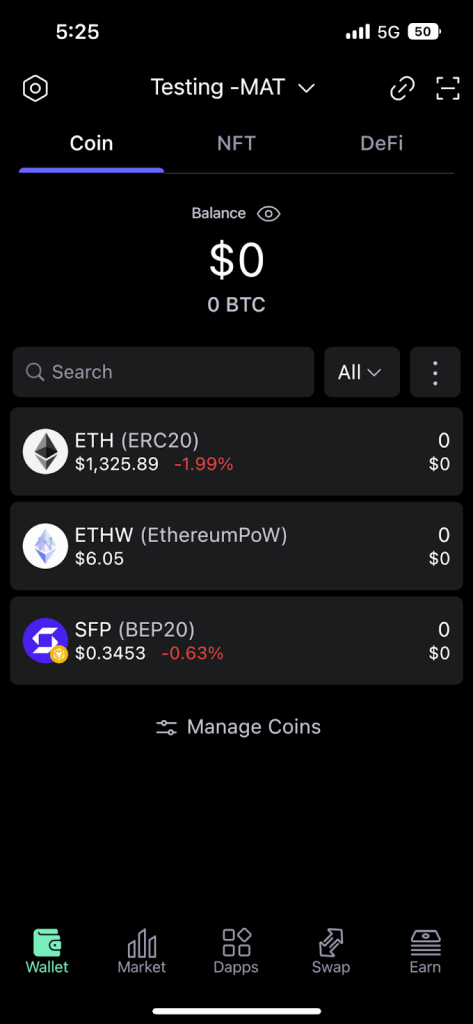 What is Ethereum proof-of-work ETHPoW (ETHW)
The merge is a series of significant upgrades for the Ethereum ecosystem where the Ethereum mainnet transitions from Proof of Work to Proof of Stake through a series of upgrades. Our development team will automatically support the upgrade with little to no impact on your daily ETH use. Our development team closely monitors the ETH ecosystem's development and will ensure that the recent Merge upgrade does not impact your day-to-day operations. This is why SafePal supports the miners of Ethereum, as we want to keep supporting the Eth community as Ethereum continues to evolve. SafePal Wallet users need to be aware of the ETH 2.0 Merge click here for more information.
To verify all Ethereum blockchain information, nodes use Ethereum proof-of-work. The blockchain is protected from certain types of scams by using this technology. The Ethereum blockchain is decentralized and keeps track of account balances and transactions through the node system. As a result, problems such as double spending and market manipulation are prevented.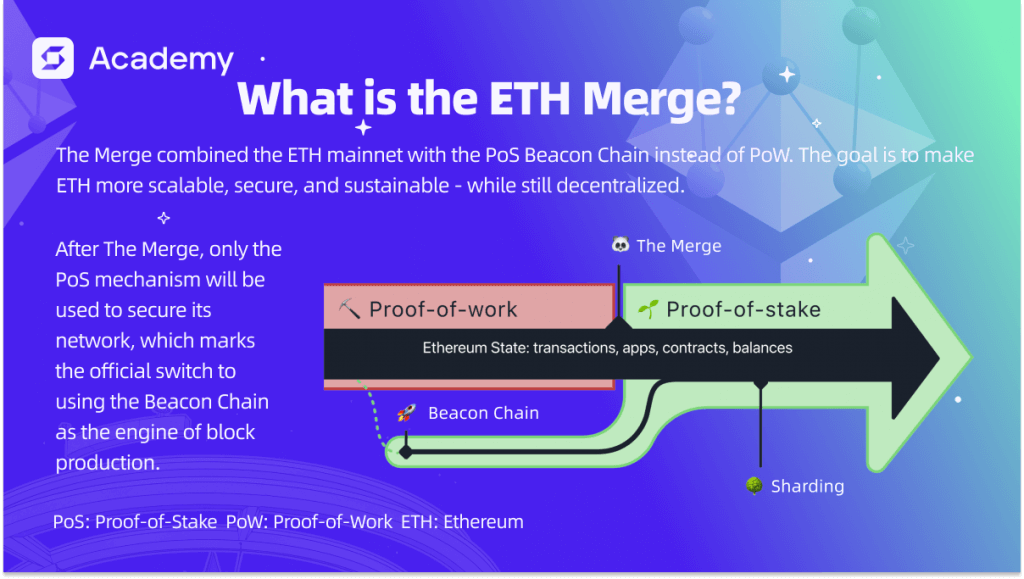 Learn more about the Ethereum Merge Here
About SafePal
We aim to provide secure and user-friendly experiences for the masses. At SafePal, we want to support the latest tokens and chains to suit everyone's needs. SafePal supports 14 languages, 48 blockchains, 100,000+ tokens, and NFT support, including integration with Binance DEX, Binance Spot Trading, Binance Connect, and the latest DApps. Being the first hardware wallet portfolio of Binance, SafePal now serves more than 6 million users across the globe.
Join us here if you would like to stay updated on the latest SafePal updates and news.
Disclaimer
Risk Warning
Cryptocurrency investment is subject to high market risk. Please invest cautiously. SafePal will not be responsible for your investment losses. SafePal will not be liable for any direct or consequential loss from participating in its activities. This is not a project Endorsement but the news we are supporting the blockchain in our wallet.
Not Investment Advice
This news does not constitute investment advice, financial advice, trading advice, or any other advice, and you should not treat any of the article's content as such. SafePal does not recommend that any cryptocurrency should be bought, sold, or held by you. Do your due diligence and consult your financial advisor before making investment decisions.