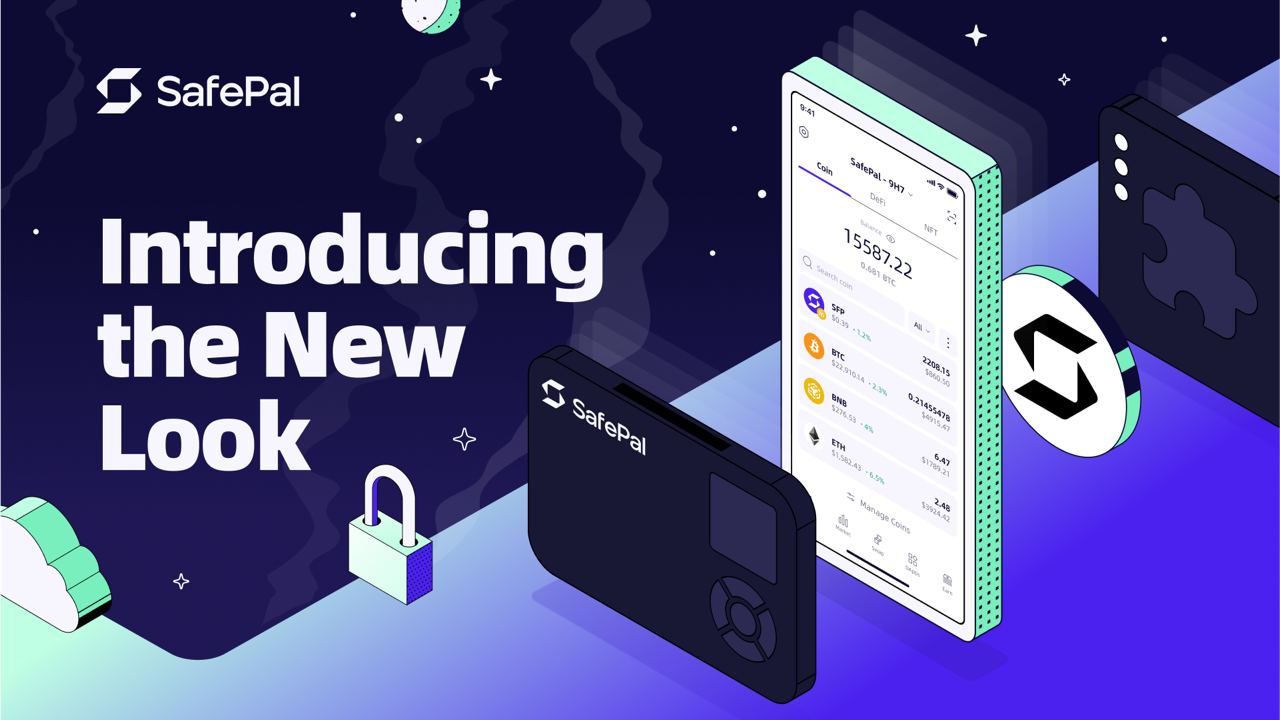 Summary
SafePal brings the world of web3, blockchain, and cryptocurrency to you, through an enhanced experience of visual beauty focusing on a decentralized user-friendly experience with state-of-the-art industry security, features, and tools. To help us build the next level of Web3 user experience and drive mass adoption for both new crypto users as well as web3 natives, today we are thrilled to reveal the new SafePal brand identity.
Our Solid Steps in the Last 4 Years
SafePal was founded in 2018 with a mission to bring the highest level of cryptocurrency and web3 security, mobility, and accessibility to the masses. In the past 4 years, we have worked tirelessly to drive mass adoption of the blockchain industry:
Till now, SafePal has onboarded over 6 million users across 200 different countries, supporting 15 different languages and over 45 blockchains;
We are the first hardware wallet invested by Binance Labs and also the first tokenized hardware wallet within the industry;
SafePal has created rewarding features and tools to educate web3 enthusiasts about new solutions. Along with our partners, we provided over $90 million in rewards and prizes to our community;
SafePal is one of the few wallets that provide a seamless user experience across hardware wallets, mobile wallets, and extension wallets;
By continuously building and delivering product iterations every 2-3 weeks throughout the last 4 years, SafePal has gone beyond a wallet, but become a one-stop solution for users secure, manage, swap, trade, and yield their crypto wealth.
Throughout the journey, we have encountered countless challenges and difficulties in driving mass adoption of blockchain technology, such as:
The web3 world innovates faster than any other, and the industry is filled with new discoveries every day. Speed is a huge factor however one should never sacrifice security for speed. Developers need to spend more time focusing on building secure and reliable solutions, and constantly conduct excessive penetration tests on newly developed tools, features, and supported blockchains;
Crypto beginners are constantly confronted with the knowledge gap and onboarding difficulties within the industry such as fiat-onramps, gas fee tokens, blockchain education, and more. A smooth and friendly user experience has become the major factor impacting future mass adoption.
Retail investors have to combat scams and malicious actors as the industry is plagued with hacks, thieves, scams, and targeted attacks of all kinds. It is more and more clear to us that building a secure, useful, and friendly tool is not enough, user education is a mission that every crypto company should bear.
SafePal began in the midst of one of the toughest cryptocurrency bear markets. Throughout the highs and lows, our mission always remains unchanged. We seek to empower everyone to own their crypto adventure and grow their wealth their way. With the support of our community and their constant feedback, we developed an industry-leading decentralized wallet solution unlike any other. SafePal wallets allow users to swap and trade cryptocurrencies cross-chain on the go with the highest level of security through its service offerings. Advanced features and educational tools became products beloved by the community that allowed them to learn about complex new technology while earning as they learned.

As we fully prepare ourselves for the next level of growth, it is also important to level up our brand identity to provide safe, smooth, and consistent experiences for every user, new or native to crypto.
Revealing the New Look, with the Same Core
We are thrilled to share with you the brand-new SafePal logo with the upgraded visual identity, consisting of color, typography, and brand elements, which vividly express our spirit to offer infinite possibilities for your crypto adventure in a futuristic way. Through the new brand, we hope to connect you to the decentralized future and offer a powerful gateway to the Web3 universe. Learn more about the new brand
A New Logo Designed to Secure and Protect
The new SafePal logo is designed in the shape of 'S', referring to 'SafePal', 'Secure', and 'Smooth', the three key core elements we build the brand with. The square shape in the middle represents the core value of SafePal, which is to protect your crypto assets, while the two separate logo pieces resemble two hands protecting users' assets. The whole logo delivers a dynamic and futuristic vibe to the new brand, as SafePal is always built for the future, for the next-generation technology.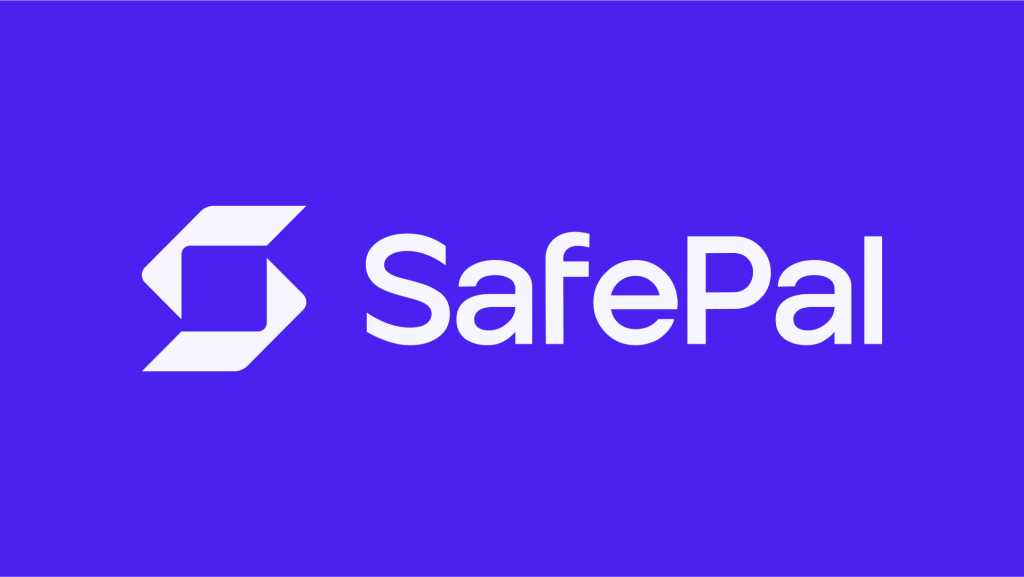 A Universal Typeface & Color System for Global Scale
SafePal adopts Alibaba Sans as the global typeface to increase brand recognizability and multi-language scalability. We've also upgraded to a new color palette with secure blue, reliable dark and creative green, to bring the secure, smooth and fresh feeling to the new brand.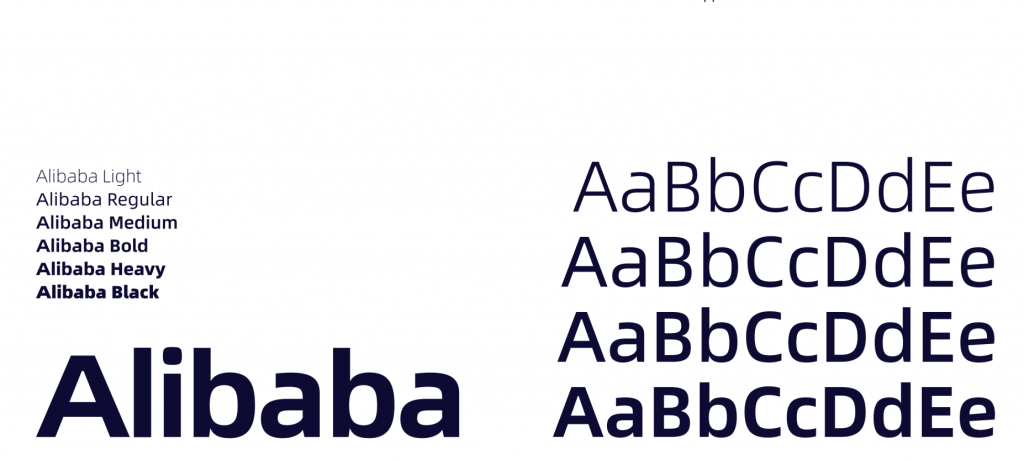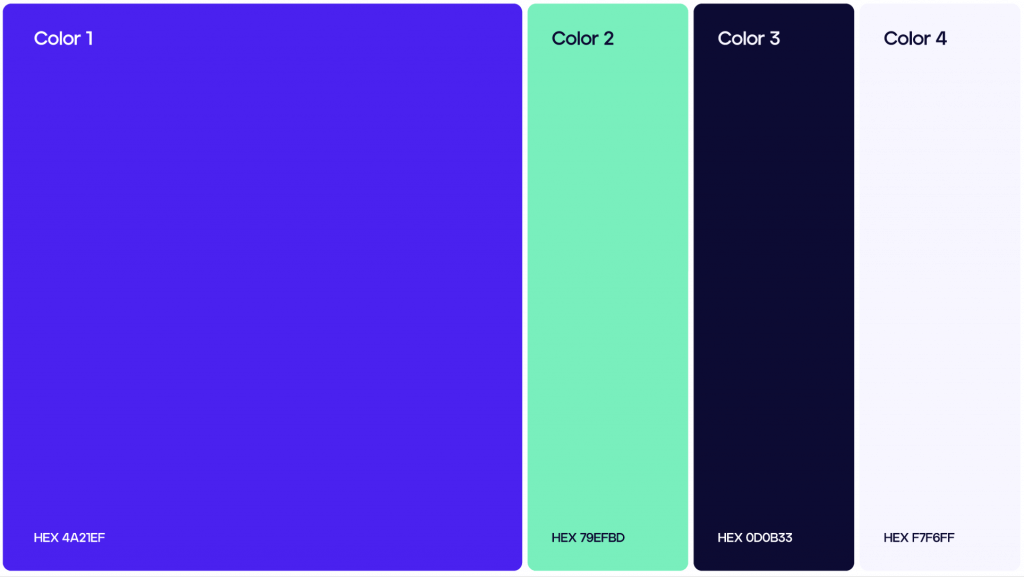 An Integrated Brand System for Better User Experience
We have updated our mobile App, extension and firmware to bring an integrated brand experience for all of you. Download and upgrade your SafePal wallet from today.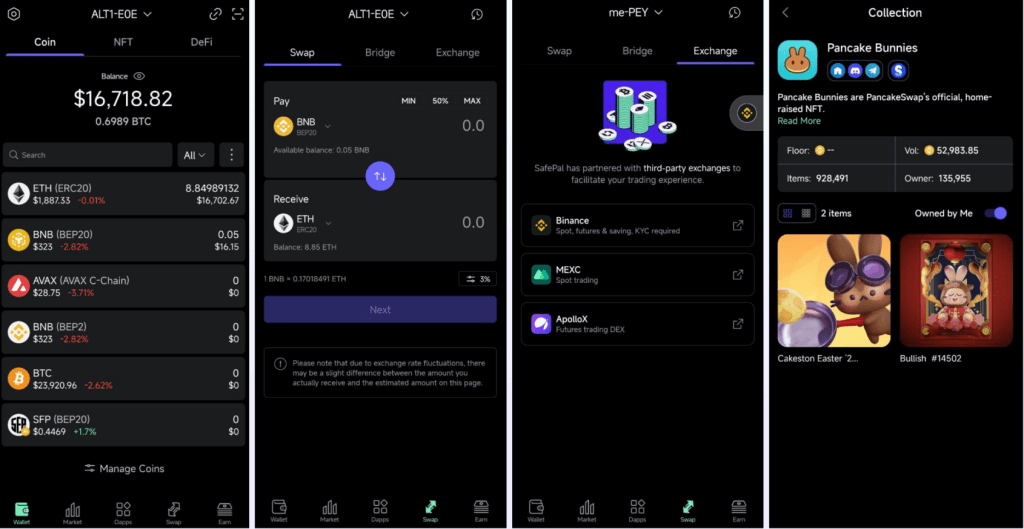 An Upgraded Domain for Your Easy Access
We have upgraded our domain from safepal.io to safepal.com for your easier access whenever you need us.

A Futuristic Look for Your Crypto Adventure
The young, energetic, and futuristic new look is designed and built for your adventure and the gateway to the infinite Web3 universe.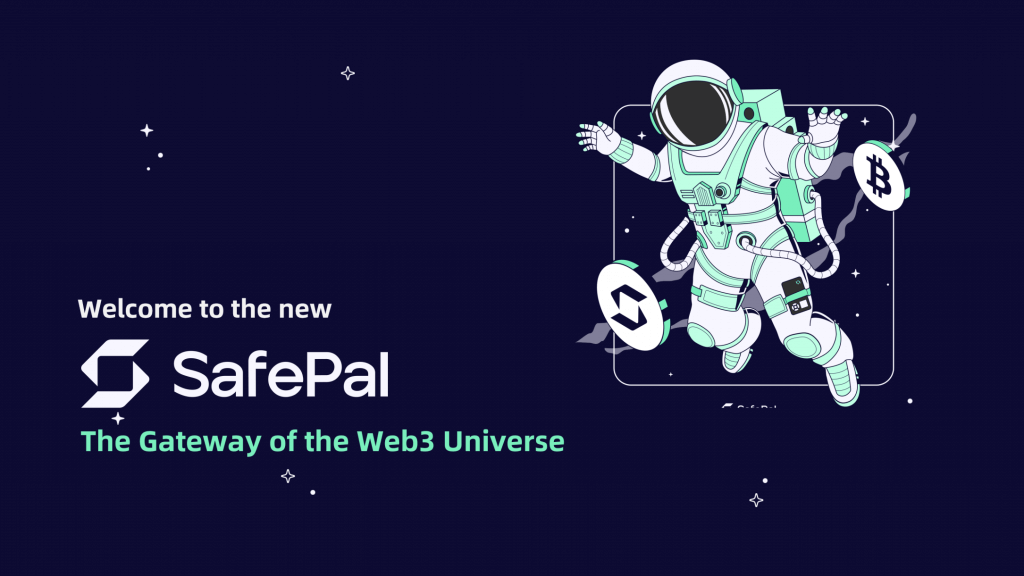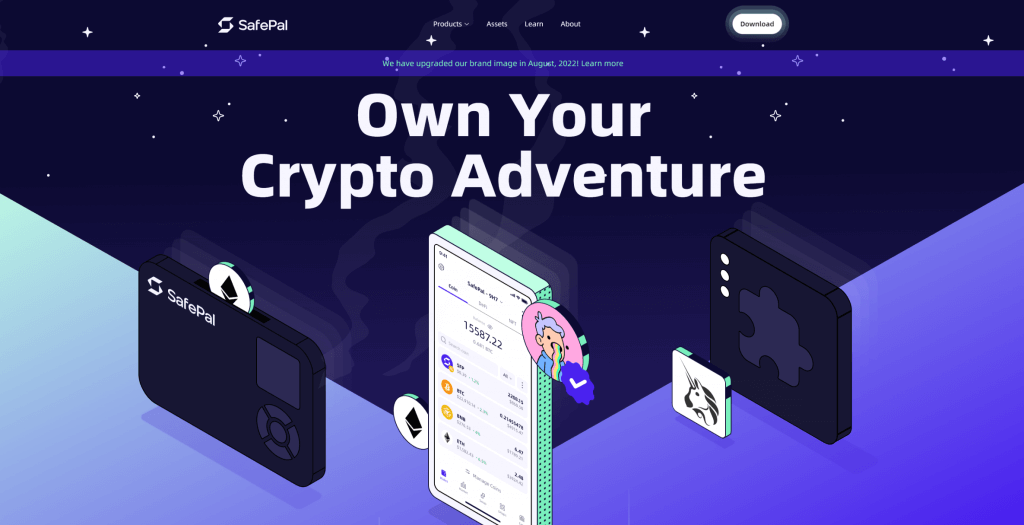 New Look, Same Core
However our visual design changes, and our core value to build the most secure and friendly solutions remains unchanged. We strive to be your go-to partner in exploring the web3 experience by utilizing state-of-the-art industry technology with the highest level of asset protection to keep you safe on your journey. With SafePal, you can always feel comfortable and confident to grow crypto wealth on your own terms.
Join SafePal to own your crypto adventure, from TODAY.
Learn more about the new SafePal Brand