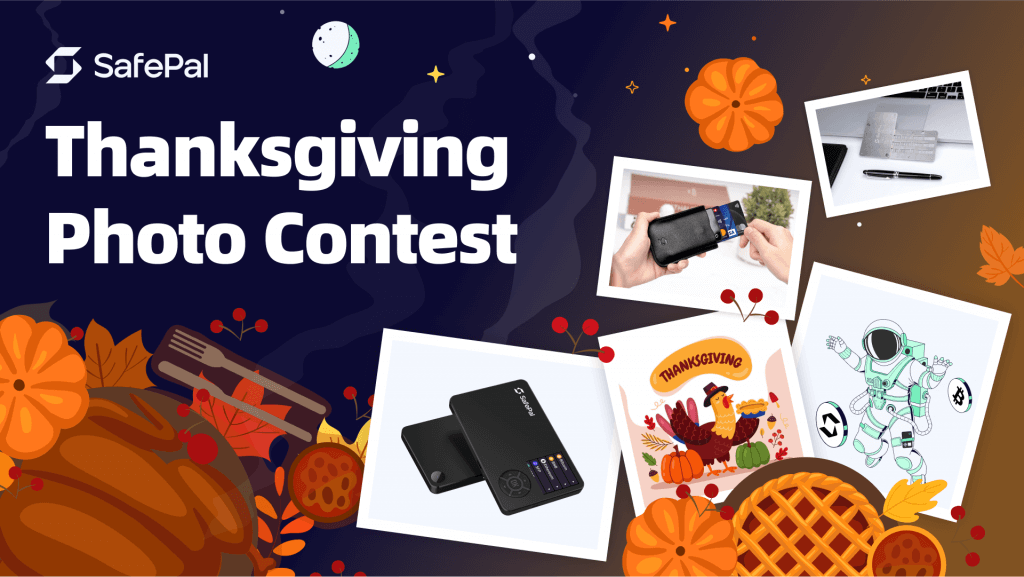 Dear SafePal users,
The time has come to celebrate Thanksgiving once again. We'd like to take this opportunity to thank all of our users who have supported and loved SafePal. SafePal has gained more achievements over the past year as a result of user support.
We have increased the number of supported blockchains to 54, newly supported countless tokens, and added support for NFT on multiple chains. We have added more channels to buy cryptocurrencies, supported more centralized and decentralized exchanges, launched the SafePal extension wallet, and added more popular DApps.
In the meantime, SafePal rebranded and a new image of the SafePal brand was announced. Support from our users has always driven us to improve product experience and provide better services to them. Our sincere thanks go out to all users.
What or who do you want to be thankful for on this special day? We will give away ten sets of SafePal T-shirts and hats. Please follow the rules on the main Twitter account!
Happy Thanksgiving!
Yours sincerely,
SafePal