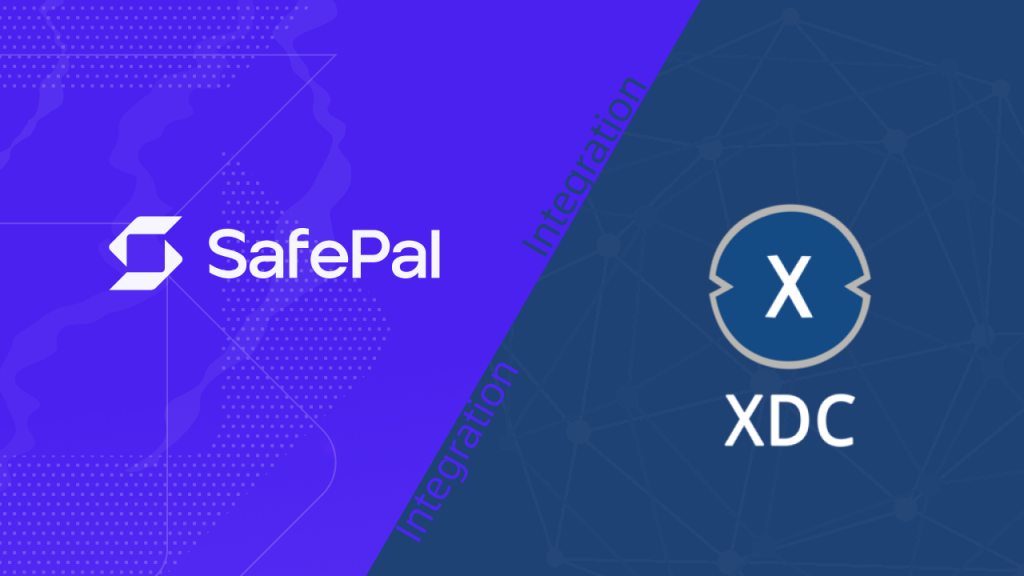 Hello SafePal Community,
Since there has been significant demand for XDC Network support, we are working on integrating it shortly. SafePal Software and Hardware wallet will be fully compatible with the XinFin XDC Network in Q4 of 2022. A later date will be announced for the Extension wallet support.
What is XDC Network?
A hybrid blockchain protocol specializing in tokenization for real-world decentralized finance, XinFin XDC Network ($XDC) is enterprise-ready, open-source, and interoperable with ISO 20022 financial messaging standards. As a public EVM (Ethereum Virtual Machine)-compatible blockchain, XinFin Network offers the following advantages: low transaction fees (near zero), low energy consumption, efficient confirmation times, double validation, and randomization to ensure security.
Blockchain technology of the XDC Network has a Layer 1 architecture that is extremely energy efficient, highly scalable, and low cost. Transactions can be processed at 2,000 TPS (transactions per second). In addition to offering scalable smart contract solutions, the XDC Network also offers military-grade blockchain security. In the global trade industry, with bills, letters of credit, insurance, and other financial instruments involving trillions of dollars, XDC Network has emerged as a blockchain leader.
Check out XinFin White Paper here if you like to learn more.
Where to Secure your XinFin (XDC) Assets in SafePal Wallet
SafePal offers three decentralized wallet solutions that help crypto users manage, swap, trade, and secure their cryptocurrency assets. All three types of wallets can be interconnected, allowing users to explore the web3 world the way they like.

Download the SafePal Wallet Here
Mobile Software Wallet
The SafePal mobile software wallet is a free application that users can download on Android and Apple IOS to manage, trade securely, and swap their favorite cryptocurrencies on the go, as well as explore the DeFi world most conveniently.
How to Set Up a SafePal Software Wallet YouTube Video
S1 Hardware Wallet
The SafePal S1 hardware wallet is an electronic device that helps protect users' private keys, providing cryptocurrency protection by keeping your private key secured offline. Eliminate online attack vectors and individuals with malicious intent to steal your cryptocurrency assets.
Learn More About The SafePal S1 Hardware Wallet Here
About SafePal
We aim to provide secure and user-friendly experiences for the masses. At SafePal, we want to support the latest tokens and chains to suit everyone's needs. SafePal supports 14 languages, 48 blockchains, 100,000+ tokens, and NFT support, including integration with Binance DEX, Binance Spot Trading, Binance Connect, and the latest DApps. Being the first hardware wallet portfolio of Binance, SafePal now serves more than 6 million users across the globe.
Join us here if you would like to stay updated on the latest SafePal updates and news.
Disclaimer
Risk Warning
Cryptocurrency investment is subject to high market risk. Please invest cautiously. SafePal will not be responsible for your investment losses. SafePal will not be liable for any direct or consequential loss from participating in its activities. This is not a project Endorsement but the news we are supporting the blockchain in our wallet.
Not Investment Advice
This news does not constitute investment advice, financial advice, trading advice, or any other advice, and you should not treat any of the article's content as such. SafePal does not recommend that any cryptocurrency should be bought, sold, or held by you. Do your due diligence and consult your financial advisor before making investment decisions.