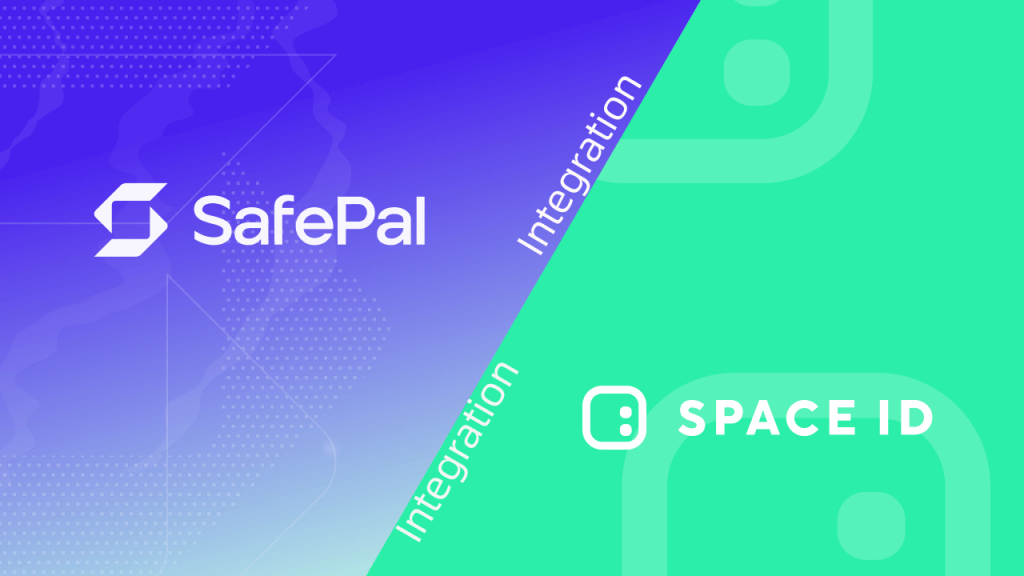 Dear SafePal Community,
It is with great pleasure that we announce the integration of SPACE ID into SafePal.
With this integration, users will now be able to link their wallet addresses to their .bnb domain in the SafePal mobile wallet app — SafePal is proud to be the first hardware wallet to support this, and users will also be able to connect to the SPACE ID app and website with their SafePal wallet.
Founded by a team of experienced engineers and Web3 enthusiasts, SPACE ID has built a universal name service network connecting decentralized identities in a blockchain agnostic manner.
This aligns with the vision of SafePal to empower users to own their crypto adventure in a limitless future, as ownership of Web3 identities are becoming a key part of every user's journey in the space together with the growth of decentralized social media and platforms.
Download the latest version of the SafePal app here, get your .bnb domain in the SafePal Dapp store, and follow the guide here on how to use the .bnb domain.

About SPACE ID:
SPACE ID is building a universal name service network which seamlessly connects people, information, assets, and applications across blockchains. It's chain-agnostic, decentralized, censorship-resistant, and open-sourced.
About SafePal:
Founded in 2018, SafePal is a comprehensive crypto wallet suite with hardware wallet, mobile app, and browser extension. The SafePal S1 is the first and only hardware wallet to receive a strategic investment in 2018 by Binance Labs.
Integrated with comprehensive asset management solutions such as cross-chain swapping, trading and yielding tools for crypto investors, SafePal now serves more than 8 million users across the globe and supports 15 languages, 55 blockchains with their tokens and NFTs.
SFP is a decentralized BEP-20 utility token serving as the growth engine of the SafePal ecosystem, and can be used to purchase SafePal products at a discount, converted seamlessly to gas across chains in the app, in addition to rewarding token holders and education programs.