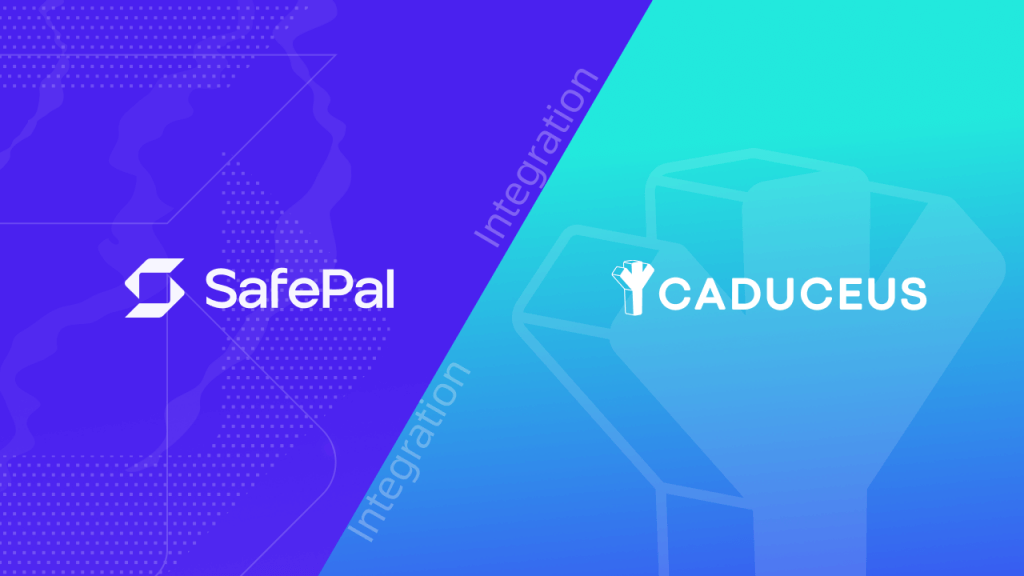 Hello SafePal Community,
It is with great pleasure that we announce the integration of Caduceus Metaverse Protocol (CMP), a blockchain dedicated to Metaverse development, into SafePal Wallet. CMP and its native tokens will be fully compatible with SafePal software, hardware, and browser extension wallets.
SafePal is excited to support CMP through its comprehensive hardware wallet, mobile app, and browser extension solutions. This marks another step in SafePal's mission to empower users to own their crypto and web3 adventure in a limitless future.
Users will now be able to manage native tokens and assets on the CMP blockchain and manage them seamlessly across 100+ blockchains via SafePal's cross-chain swap.
Refer to this user guide on how to store, send and receive tokens via the mobile and hardware wallet here, and the guide for the browser extension here.
SafePal will also be looking to integrate Dapps on CMP for users to explore the ecosystem seamlessly through the SafePal wallet suite.

About Caduceus Metaverse Protocol:
Caduceus is the first metaverse protocol powered by decentralised edge rendering, dedicated to providing an infrastructure layer for metaverse development. Caduceus is equipped with features such as a metaverse sandbox editor, XR extended reality technology, and EVM compatibility. It provides an easily adoptable ecosystem for metaverse developers and creators.
Unlike other open source blockchain projects, Caduceus supports seamless migration of EVM and Solidity contracts, as well as one-click deployment of smart contracts, greatly reducing development and learning costs. Caduceus achieves the edge rendering by computing, rendering, and storage on the cloud GPU, and transmits it to the display terminal through the flow process. With the characteristics of massive computing, Caduceus provides the optimal solution for shortening the rendering cycle. Meanwhile, transaction speeds can reach 100,000 tps, and the cost of a single transaction can be controlled at $0.0001.
SafePal Wallet: Where you can secure Caduceus Assets
SafePal offers three decentralized wallet solutions that help crypto users manage, swap, trade, and secure their cryptocurrency assets. All three types of wallets can be interconnected, allowing users to explore the web3 world the way they like.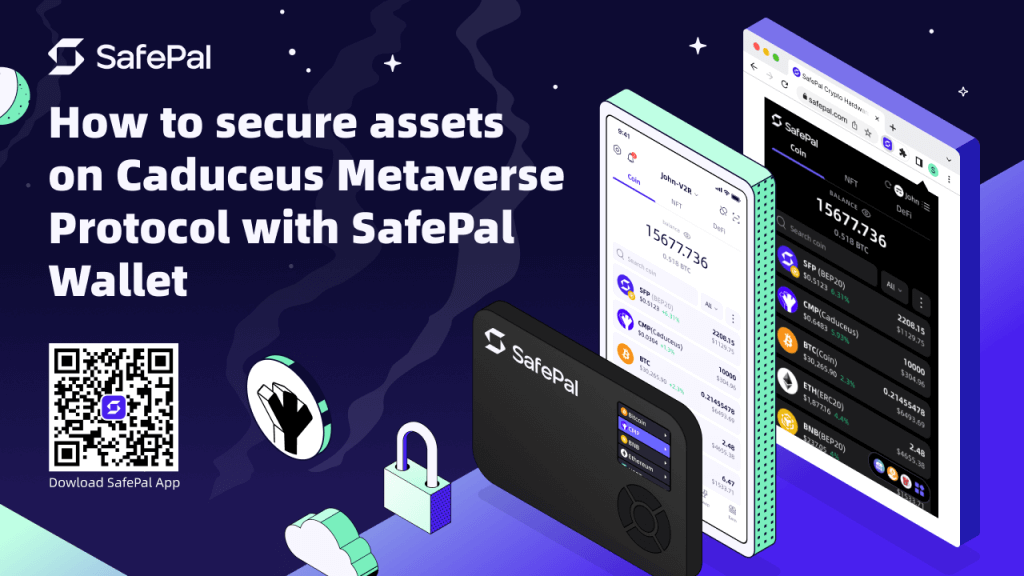 Download the SafePal Wallet Here
Mobile Software Wallet
The SafePal mobile software wallet is a free application that users can download on Google Play, Android, and Apple IOS. The wallet allows users to securely manage, trade, and swap their favorite cryptocurrencies on the go, in addition to exploring the DeFi world in the most convenient manner.
SafePal Software Wallet Setup Video Guide
S1 Hardware Wallet
The SafePal S1 hardware wallet is a mobile friendly, EAL 5+ secure electronic device that helps protect users' private keys by keeping them fully offline without bluetooth, WiFi, NFC or any radio-frequencies. It also has advanced security features like an anti-tamper self-erasing mechanism, true random number generator, and more to eliminate online attack vectors and safeguard against malicious actors.
Learn More About The SafePal S1 Hardware Wallet Here
Browser Extension
The SafePal browser extension is compatible with Microsoft Edge, Google Chrome, and Brave browser. It can be linked with the SafePal hardware or mobile wallet for advanced security, without exposing the private keys. It also supports one-click wallet import from other wallet brands such as Metamask & TrustWallet for convenience, allowing users to manage assets and stay connected to DApps while switching across 35+ chains.

SafePal Browser Extension Setup Video Guide
About SafePal
SafePal is a comprehensive crypto wallet suite providing hardware wallet, mobile app, and browser extension wallet solutions. As a non-custodial wallet suite, SafePal aims to allow users to own their crypto adventure, by empowering them to access opportunities securely in the decentralized world.
The SafePal platform serves more than 10 million users across the globe and supports 15 languages, 100+ blockchains with their tokens and NFTs. It also encompasses crypto asset management solutions like cross-chain swapping, trading and yielding tools for users.
SFP is a decentralized BEP-20 utility token and the growth engine of the SafePal ecosystem, and can be used to purchase SafePal products at a discount, converted seamlessly to gas across chains in the app, in addition to rewarding token holders and education programs. Join us here to stay updated on the latest SafePal updates and news.