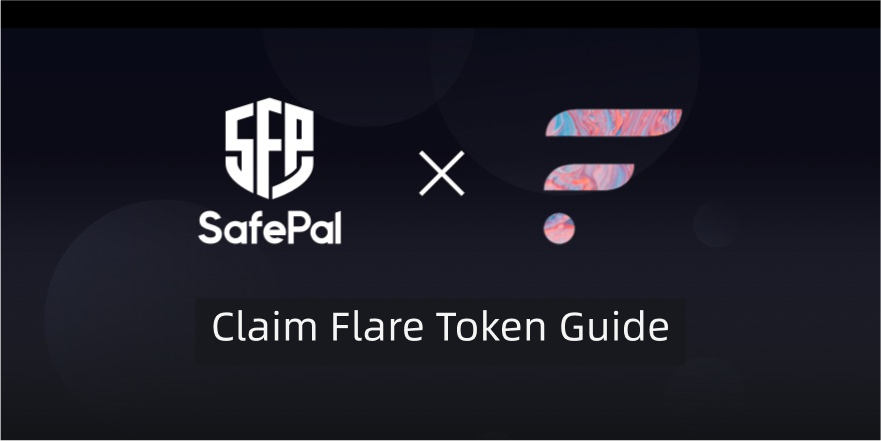 After weeks of development, the toolkit to claim your FLR Token has finally arrived. Users of the SafePal Wallet App which can be downloaded here 
With the release of SafePal App Version 2.3 FLR Claim within the SafePal App has finally arrived. SafePal is excited to be listed as an official wallet supporting the Flare Network both its Mainnet as well as the FLR Token claim.
Using the tool kit within the SafePal App users can register their XRP to claim the FLR Token airdrop which is scheduled to be released in the future. 
Follow the Guide below to register your XRP to qualify for the FLR token claim
Important note: If you are a SafePal hardware wallet user, please upgrade your hardware wallet firmware to the latest V1.0.21 in order to support the claim. Check how to upgrade firmware from here.
How to claim FLR Token via the SafePal App
Step 1
Download the SafePal App.
https://www.safepal.io/download
Step 2
Create a wallet and setup a SafePal Software Wallet via this link
Step 3
Go to the Dapp store and select the Claim FLR Dapp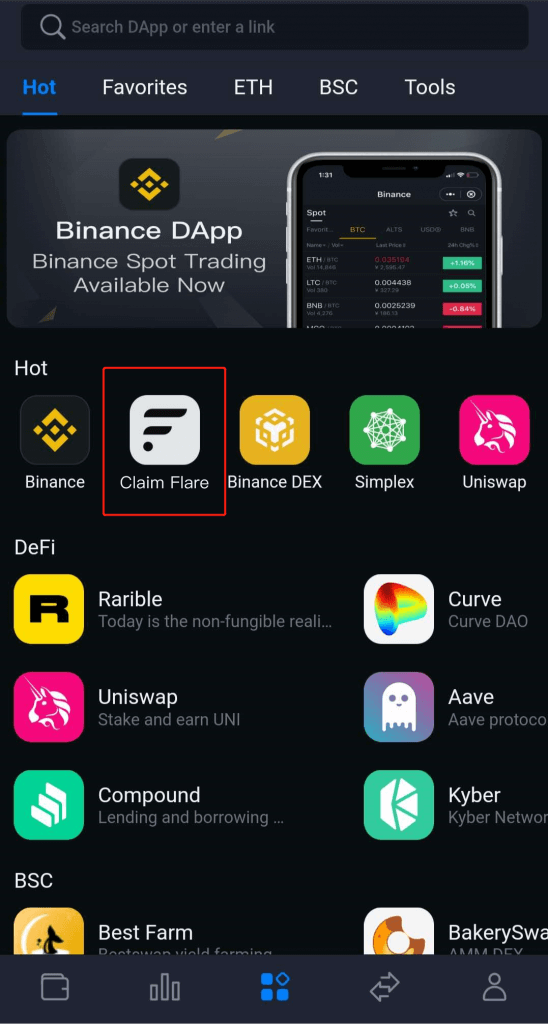 Step 4
Pair your XRP account and check to ensure that the ETH and XRP addresses are indeed correct. Make sure the desired amount of XRP within your XRP address actually exists and that you have not paired an empty XRP address.
Step 5
Enter your SafePal app security password and sign the transaction to approve the pairing of your XRP address to register for the FLR token airdrop
Note: Hardware Wallet
For users of the SafePal Hardware Wallet that are securely storing their XRP, as usually you will need your hardware wallet to sign off on the transaction to ensure the highest level of crypto asset security. Take out your SafePal S1 hardware wallet and scan the QR code below to approve this transaction.
Note: Software Wallet
If you are using the SafePal Software Wallet, below is the signing page
Step 6
Once the transaction has been signed and approved the status will change from red to green and be labeled as Paired
Congratulations you have successfully paired your XRP account for the FLR Token airdrop.
Make sure to share this with your friends and follow us on Twitter for the latest news related to Flare Network and FLR token airdrop.
FAQ
Is the 20 XRP activation deposit counted for the airdrop?
Yes it is counted.
2. Can I move out my XRP after I pair the accounts?
Yes, but please note that your XRP balance on the snapshot date determines how many FLR you're eligible to receive. Make sure to move your XRP to your paired XRP account before the snapshot.
3. Can I use the FLR after it is distributed to my Flare address?
You will have to wait for the launch of Flare mainnet, before you will be able to access your FLR. This is subject to final confirmation from the Flare team.